AS-T in Early Childhood Education for Transfer
---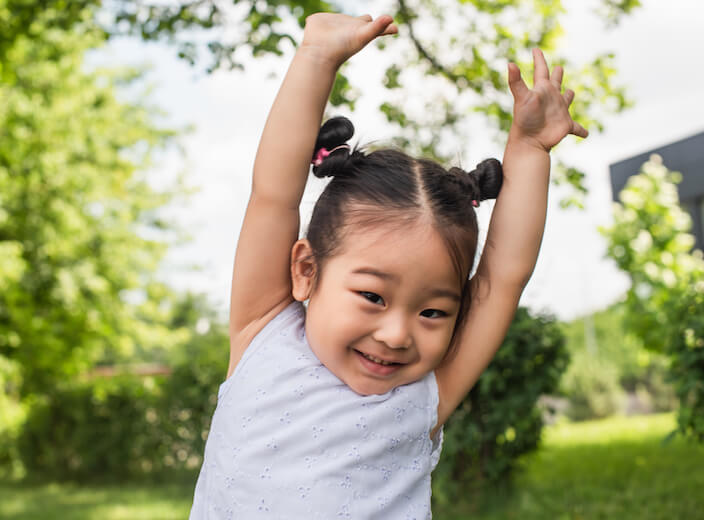 ---
The Associate in Science in Early Childhood Education for Transfer (AS-T in Early Childhood Education) is designed to provide a clear pathway to a CSU institution for students who plan to transfer and complete a CSU major or baccalaureate degree in Early Childhood Education.
California Community College students who are awarded an Associate in Science in Early Childhood Education for Transfer (AS-T in Early Childhood Education) are guaranteed admission with junior standing somewhere in the CSU system and given priority admission consideration to their local CSU institution or to a program that is deemed similar to their community college major.
This priority does not guarantee admission to specific majors or institutions. Students who complete this program will possess a working knowledge of child development in all domains, and will have the ability to develop and implement curriculum in early childhood education that is both developmentally and culturally appropriate.
Students will understand the importance of the family and cultural connection to the developing child.
---
Program Learning Outcomes
Students will demonstrate knowledge of child development theory and its application to Early Care and Education by identifying key developmental theorists and recognizing children's developmental stages.
Students will demonstrate competence in facilitating the development of each young child as a unique individual through the creation of individual and group curriculum that promotes physical, cognitive and/or socio-emotional development.
Students will achieve eligibility for certification of an Early Childhood Education Permit from the California State Department of Education through the completion of at least six units of early childhood development coursework.
---
What is an AS-T?
The Associate in Science for Transfer (AS-T) is intended for student who plan to transfer and complete a bachelor's degree in a similar major at a CSU campus. Students completing these transfer degrees:
will earn an Associate's Degree from Mission College;
are guaranteed admission to a similar major at a campus in the CSU system;
will be prepared to start upper division coursework at the CSU;
and will not have to complete more than 60 units after transfer.
A complete and up-to-date listing of the similar CSU majors can be found on the
https://icangotocollege.com/
---
Meet the Following Requirements
Completion of the following major courses with grades of C or P or better.
Completion of 60 CSU-transferable semester units with a grade point average of at least 2.0; and
Certified completion of either the California State University General Education Breadth pattern (CSU GE-B) or the Intersegmental General Education Transfer Curriculum (IGETC).
Notes
Completing courses that satisfy CSU's U.S. History, Constitution and American Ideals requirement prior to transfer is highly recommended.
Requirements here apply to the current catalog year and are subject to change. Visit DegreeWorks in

My Mission Portal

to view requirements based your catalog year.
---
Required Core Courses
| Code | Class | Units |
| --- | --- | --- |
| CHD 001 | Child Growth and Development (3.0 Lecture) | 3.0 |
| CHD 002 | Child, Family, and Community (3.0 Lecture) | 3.0 |
| CHD 010 | Principles and Practices in Education (3.0 Lecture) | 3.0 |
| CHD 013 | Teaching in a Diverse Society (3.0 Lecture) | 3.0 |
| CHD 015 | Observation and Assessment of Children (3.0 Lecture) | 3.0 |
| CHD 017 | Child Health and Safety (3.0 Lecture) | 3.0 |
| CHD 026 | Introduction to Curriculum (3.0 Lecture) | 3.0 |
| CHD 008A | Practicum A (1.5 Lecture/2.0 Lab) | 3.5 |
CHD 001, 002, 010, 015 and 026 must be complete prior to enrolling in CHD 008A.
| | Units |
| --- | --- |
| Required units for the major | 24.5 |
| GE and electives as needed to reach 60 units. | |
| Total required units for AS-T | 60.0 |
---