Associate in Science in Early Childhood Education
---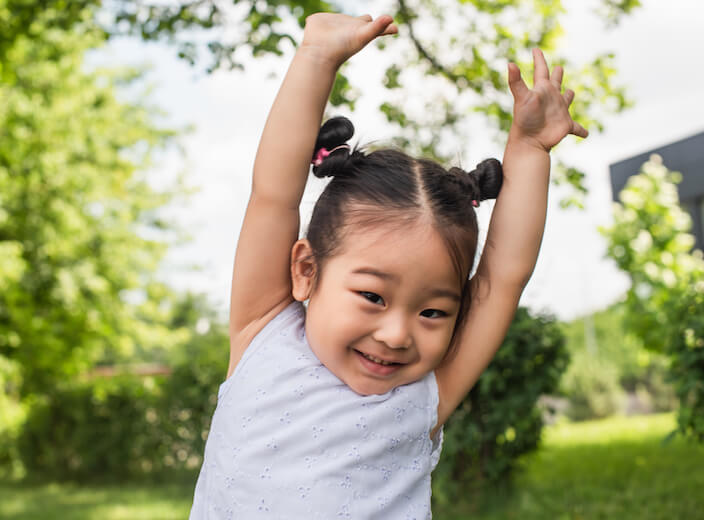 ---
The Associate in Science in Child Development is an academic and vocational training program that prepares students for future work as early childhood educators in diverse early childhood settings.
Courses are designed to meet entry-level requirements for employment and/or meet the requirements needed to obtain a California Child Development Permit and employment in a state licensed, private or publicly funded center-based child care program.
Completion of specific coursework can also lead to employment in a program for children with special needs or an inclusion program. This program is designed to prepare students to compete for higher paying positions and to facilitate transfer to a four-year college or university.
---
Program Learning Outcomes
Students will apply child development theory to early care and education practice.
Students will create individual and group curriculum that promotes physical, cognitive. and/or socio-emotional development in children in early childhood education programs.
Students will create and implement curriculum tailored to specialized needs of children for the early care and education classroom.
---
Meet the Following Requirements
Completion of 60 degree applicable units with an overall GPA of 2.0.
Completion of a minimum of 18 semester units in the major with a grade of C (or P) or better.
Completion of the AS Graduation Requirements, CSU GE-B or IGETC.
---
Please Note
Requirements here apply to the current catalog year and are subject to change. Visit DegreeWorks inMy Mission Portal to view requirements based your catalog year.
Not all classes are offered each semester.
---
Required Core Courses
| Code | Class | Units |
| --- | --- | --- |
| CHD 001 | Child Growth and Development (3.0 Lecture) | 3.0 |
| CHD 002 | Child, Family, and Community (3.0 Lecture) | 3.0 |
| CHD 010 | Principles and Practices in Education (3.0 Lecture) | 3.0 |
| CHD 015 | Observation and Assessment of Children (3.0 Lecture) | 3.0 |
| CHD 017 | Child Health and Safety (3.0 Lecture) | 3.0 |
| CHD 013 | Teaching in a Diverse Society (3.0 Lecture) | 3.0 |
| CHD 026 | Introduction to Curriculum (3.0 Lecture) | 3.0 |
| CHD 020 | The Child with Special Needs in the Community (3.0 Lecture) | 3.0 |
| CHD 008A | Practicum A (1.5 Lecture/2.0 Lab) | 3.5 |
| CHD 016 | Infant and Toddler Development (3.0 Lecture) | 3.0 |
---
Plus at least 6.0 units from the following elective courses
| Code | Class | Units |
| --- | --- | --- |
| CHD 003 | Language and Literacy for the Young Child (3.0 Lecture) | 3.0 |
| CHD 004 | Cognitive Experiences for Children (3.0 Lecture) | 3.0 |
| CHD 005 | Music and Movement (3.0 Lecture) | 3.0 |
| CHD 006 | Supervision and Administration (3.0 Lecture) | 3.0 |
| CHD 007 | Management Issues in Child Development Programs (3.0 Lecture) | 3.0 |
| CHD 014 | Art and Creative Development of Young Children (3.0 Lecture) | 3.0 |
| CHD 018 | Parenting Issues for Teachers (1.0 Lecture) | 1.0 |
| CHD 021 | Children and Play (3.0 Lecture) | 3.0 |
| CHD 022 | Adult Supervision in Early Childhood Programs (2.0 Lecture) | 2.0 |
| CHD 024 | Positive Guidance in Early Childhood Programs: Managing Challenging Behaviors (3.0 Lecture) | 3.0 |
| CHD 025 | Inclusion Stategies and Curriculum in Early Childhood Education (3.0 Lecture) | 3.0 |
Required Units for the Major
Units
Required units for the major
36.5
Plus completion of general education requirements
and electives as needed to reach 60 units.
Total required units
60.0
---
Career/Transfer Opportunities