Data Analyst Certificate
---
Data Analyst Associate Certificate of Achievement
Total Required Units 18.0 - 19.0
The Certificate of Achievement in Data Analytics Associate is designed to provide students with knowledge and skills required for a variety of entry level positions in the field of Data Analytics. The program includes foundation courses in Data Analytics and a wide range of skill-builder courses.
---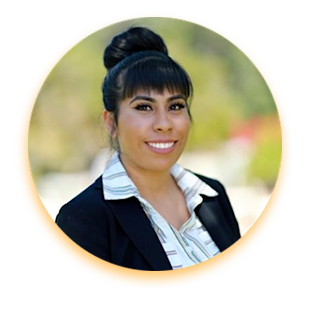 When I found out I was going to intern at Facebook, it felt unbelievable. I want to give back to my community and recruit more women of color and from other underserved groups to work in the tech industry. I want to close the digital divide.
Rebecca Esparza
Data Analyst Intern at Facebook
Read

Her

Story

Program Learning Outcomes
Students will analyze a problem and identify and define the computing and data requirements appropriate to its solution.
Students will apply data analytics techniques and tools to implement and test a specified design.
Students will communicate and report data findings and solutions using data presentation and visualization tools.
---
Meet the Following Requirements
Complete all required certificate courses with a C (or P) or better.
Complete at least 1/3 of the program courses at Mission College to establish residency.
---
Please Note
Requirements here apply to the current catalog year and are subject to change. Visit DegreeWorks in

My Mission Portal to view requirements based your catalog year.
Not all classes are offered each semester.
---
Required Core Curriculumn Courses (12.0 units)
---
Elective Courses (minimum of 7.0 units or any CIS coursework)
Students can take any combination of the following courses.
| Code | Class | Units |
| --- | --- | --- |
| CIS 001 | Introduction to Computer Science and Technology (3.0 Lecture/1.0 Lab) | 4.0 |
| CIS 056 | Database Management Systems II (2.5 Lecture/0.5 Lab) | 3.0 |
| BUS 021L | Introduction to Business Computing Laboratory (1.0 Lab) | 1.0 |
| BUS 078B | Business Communications (3.0 Lecture) | 3.0 |
| CAP 062B | Introduction to Microsoft Excel (1.0 Lecture) | 1.0 |
| CAP 063B | Intermediate Microsoft Excel (2.0 Lecture) | 2.0 |
---
Work Experience Requirement
| | Name | Units |
| --- | --- | --- |
| WRK 300GW | Work Experience | 1.0-4.0 |